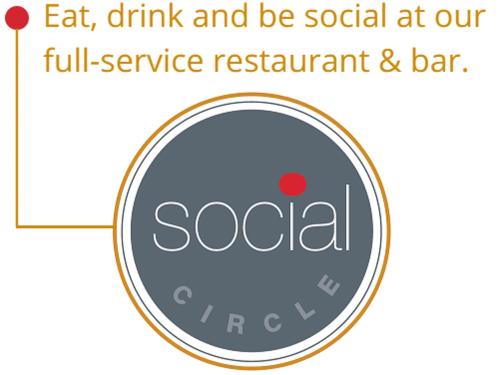 Hours of Operation:
Breakfast: Mon thru Fri 6:00 AM to 9:00 AM | Sat thru Sun 7:00 AM to 11:00 AM
Reflect Dining: 5:00 PM to 11:00 PM
Bar Service: 5:00 PM to Midnight
Barista Coffee Bar: 24 Hours
Refill & Grab N Go Case: 24 Hours
Room Service: Available during service hours.
Additional Dining Options

Room Service:
Enjoy any of the items from the Reflect Menu right in your room. Just call the front desk to place an order.
Banquets and Meetings:
Click here to learn more about our banquet services.